Q and A from the front lines: What case managers want to know about health reform
by Nicole Johns
Oct. 19, 2013
Sometimes I get to go out into the world and learn from our amazing HIV community. On September 24th I got a chance to talk with about 30 case managers, social workers and other front line workers from a variety of HIV providers, health centers, and community organizations. It was a lively discussion about how health reform will help people living with HIV (PLWHA). We also covered some basics in communication; how to talk about health reform so people will understand and feel empowered to enroll in new coverage. You can read some about the communication tips here. I'm just going to cover the big topics and provide some links to my go-to health reform resources. You can also read my past posts about health reform here for more background and HIV-specific information.
Basic protections of the law
We started off reviewing the basic protections of the Affordable Care Act (a.k.a. Obamacare or Health Reform) and how they help PLWHA.
1. Insurance companies can't discriminate based on health status. Nobody can be denied coverage or lose coverage because of a new or pre-existing condition or diagnosis. This means no longer can PLWHA be denied coverage because of their HIV status or any other health conditions. This is big!

2. Insurance companies cannot charge women more for insurance. No more discrimination based on biological sex, everybody pays the same.

3. Essential Health Benefits (EHB) include many services either previously not guaranteed under private insurance or not offered by the Ryan White program. These will help fill in gaps of coverage for many PLWHA. You can find out more about EHB here.

4. No more lifetime caps on spending. Whether you cost the insurance company $100 or $10 million, they can't deny you coverage. Pretty awesome for people with complex and chronic health conditions.

Ryan White and health reform
Many people are wondering what health reform means for the Ryan White program. I can't see the future, but what we do know is this: The Ryan White program will continue as is for now. The long term changes and adjustments remain to be seen, and will depend on how PLWHA in different states fair in gaining health coverage, as well as what gaps and barriers remain that prevent PLWHA from access all the care they need to stay healthy. 

This brief is a good resource explaining how the Ryan White Program will interact and be influenced by health reform. I also wrote a blog post about the future of Ryan White earlier this year, so check that out for some more about Reauthorization.

Medicaid and ACA
Half of the PLWHA who receive Ryan White services (in the Philadelphia region) are covered by Medicaid. So for the most part, health reform doesn't really change anything for those individuals. They continue to be covered by Medicaid for many services, and Ryan White services can offer "coverage completion" to fill in any gaps to care. Just like always. 
Now this is where it gets tricky, the health reform law also allows states to expand Medicaid coverage to include low income adults below 133% of the Federal Poverty Line (about $15,000 for a single person). But states can choose not to expand coverage to those adults. Only half the states have decided to open up their Medicaid programs to low income adults. New Jersey has, and you can read more about it here. As of this writing, Pennsylvania has not. PA's Governor Corbett has offered a proposal for some serious Medicaid reforms (which we will dive into in another post), which he calls Healthy Pennsylvania. You can read the concept paper here. He has included expanding Medicaid eligibility to low income adults. We have at least several months to see what happens with Medicaid in PA. 
ADAP and health reform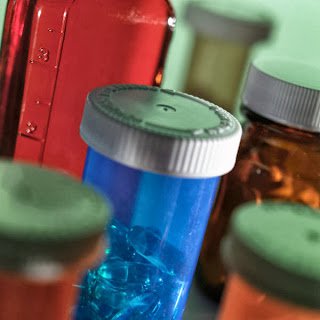 NASTAD estimates that about 60% of PA's ADAP (AIDS Drug Assistance Program) clients will transition to a Marketplace plan for health care and prescription coverage. Many ADAP clients will transition from uninsured or under-insured to a Marketplace plan with the help of federal tax breaks to pay for insurance premiums. You can learn more about premiums and tax credits here. Those ADAP clients who do not qualify for enrollment in a Marketplace plan will stay on ADAP and continue to access Ryan White services, as appropriate.  People will not be covered by SPBP (ADAP in Pennsylvania) and a Marketplace plan, one or the other.


Helping clients understand options and enroll
Many case managers and social workers are concerned about their ability to assist clients in the health reform enrollment process. The process seems complicated and there is a lot to know. No doubt we will have some bumps on the road to coverage for all, but we can do it by working together. There are a few ways to offer assistance to individuals and families.

One easy option is to partner with a Navigator agency in PA or NJ. More information about those organizations here.

Your organization can apply to become a Certified Application Counselor (CAC) organization and offer help with the enrollment process to your clients. CMS offers an online training course for CACs, however there is no funding attached to these CACs.

Your organization can also become a Champion of Coverage to help share the news about coverage options. This one is easy, provide brochures and posters in your office, post some links on your website, or tell your clients about enrollment support in your community.

All Ryan White service providers are expected to help with outreach and enrollment for the Marketplaces. This is the top priority of the entire Department of Health and Human Services. 

Resources
Here are some of the best sources on health reform I have found. 

Healthcare.gov - the official place to get all your health reform information, find out about your state's Marketplace, enroll in coverage, print brochures, get live online help, and so much more.

HIVhealthreform - webinars, tools, blog posts, issue briefs - you'll find almost everything you need to know about health reform and HIV at this wonderful website. You should definitely sign up for their newsletter.

Kaiser Family Foundation - newly-updated subsidy calculator, interactive health reform timeline, state Marketplace profiles, and lots more.