Policy Update: Federal AIDS Policy Partnership Meeting Notes
by Nicole Johns
May 24, 2013
On Wednesday, May 15th I traveled down to Washington DC to attend the quarterly Federal AIDS Policy Partnership (FAPP) membership meeting. This partnership is a way for HIV providers, advocacy groups, health departments, and Ryan White grantees to combine efforts to promote national policies that ensure people living with HIV/AIDS have access to quality and affordable services, fight stigma and discrimination, and decrease health disparities. Membership is open to any organization with an interest in HIV policy. Membership is free but requires endorsement/support from two member organizations. 

You can see some of the materials from the meeting, including slide sets and the agenda here.
The meeting focused on the Affordable Care Act (ACA). A few of the highlights are outlined below.  Most of the conversation focused on the funding for the Ryan White program and how organizations can prepare for full implementation of the ACA in 2014.  I will share what I think are the most important points/facts from the 5 hour meeting.

Resources on ACA and Ryan White
HRSA's HIV/AIDS Bureau (HAB) has developed  and released documents and other tools that will be helpful to Ryan White grantees and providers in preparing the implementation of health reform. Here's the webpage to find them. Sign up for updates on the right side of the page.
TARGET Center is another great resource with tools and best practices from the federal government and Ryan White grantees/providers.

Payer of Last Resort
It was made pretty clear by the end of the meeting from the guest speakers and others in the room that "Ryan White is payer of last resort" is something we are going to be hearing a lot of in the months and years to come. Here's a paraphrase from the meeting:
If Medicaid or other insurance covers an activity within a visit, then Ryan White CANNOT be billed for that same activity. Generally, third-party payers pay for the activity/service, not the time taken to provide the service. Ryan White funds can ONLY be used for activities that are not covered by any other payer.
For further details, please see this policy clarification from HRSA. 

HRSA and CMS are working closely together to develop policies and guidance to direct Ryan White grantees and providers through this transitional time. Several documents and policies are expected to be officially released in the next several weeks.

Providers should maximize payer options:
Ryan White providers play a key role in enrollment.Center for Consumer Information & Insurance Oversight (CCIO) is running navigator grant program for federally facilitated marketplaces. Funding Opportunity Announcement (FOA) and standards are posted at CCIO.  There are wide array of entities that are eligible to apply for navigator grants, focused populations or geographical areas.
All organizations should have staff trained to assist patients/clients with the application and enrollment process for marketplace plans and Medicaid

Funding for FY2013 and FY2014
Take a minute to read this blog post from March to get a feel for the kind of funding challenges we are likely to have this year.
There is no real good news about funding for Ryan White or really any other federally funded HIV/AIDS program. The sequester has reduced the amount of money available for non-defense discretionary programs by $25.8 billion (and that was before Congress started to monkey around with it). If President Obama and Congress can make the sequester go away, there's hope that funding for Ryan White and other essential programs can be protected and restored. At this point, good news is unlikely without a "Grand Bargain" between Democrats and Republicans for increases in revenue (taxes) and decreases in spending.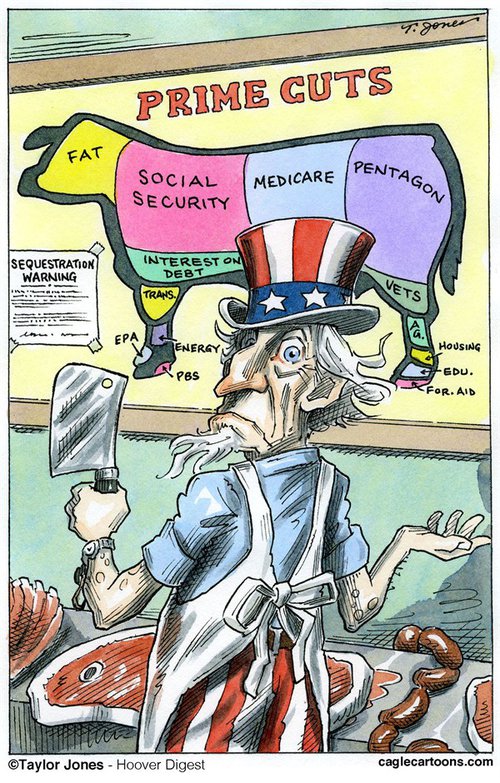 AIDS Budget and Appropriations Coalition - FY2014 ChartCongress passed a Continuing Resolution in April 2013 for FY 2013. FY2014 budget is still being developed, currently the House and Senate each have their own versions. House bill has $92 billion less than Senate bill.
President's budget FY2014 restores FY2013 cuts to Ryan White, but this is only a proposal. The House and Senate must agree on a bill, and that bill has to be signed into law by President Obama. We have a long way to go.But here are some things we do know:
Ryan White Program is losing $121 million instead of the $166 million on the ABAC chart, because President Obama found a way to reinstate the $45 million "World AIDS Day funds" that were left out of the continuing resolution for FY2013.
So there you go. These are just the highlights (or is it lowlights?). Stay tuned for more updates on the federal policy and funding news as we move through the summer. Still no word on when we can expect our full FY2013 Part A award, sometime this summer we suspect. But we do still anticipate the 11% decrease, as discussed in this post from March.