"It Started Over Hamburgers," by Jennifer Chapman
by Office of HIV Planning
Dec. 12, 2012
This post is based on one written by Prevention Planning Group (PPG) co-chair Jennifer Chapman in 2009.

It started over hamburgers.
He was lying in a hospital bed.  Starving, yet wasted, and wondering why his body had turned on him.  At 95 pounds this once vibrant and oft irreverent man was craving something he knew he could no longer swallow let alone keep down.  He fought in a war, for God's sake, but couldn't defeat a hamburger?

Me?  I was an always-teetering-on-the-brink-of-cheating-vegetarian whose mouth started watering the minute he mentioned hamburgers.  At a healthy 95 pounds I perched on the side of his hospital bed while we dreamed up combinations of condiments and toppings to go on our imaginary feast of hamburgers and french fries.

And that's when we finally discovered what we had in common.

On the surface we couldn't have been any different.  Really.  Not even if we tried.  On paper (or even in a photograph) we were polar opposites.  Chase was a middle-aged, former heroin-addicted, city dwelling veteran who live a hard paycheck-to-paycheck life.  He had first-hand experience with racism & race riots, poverty and disenfranchisement.  On the flip side, I was a recent college graduate twice over from a quiet suburban neighborhood and while my family never had extra money to throw around, I never got the idea that we were lacking for anything.

So how did we end up sitting together on a hospital bed talking about hamburgers and hoping against all hope that someone would figure out a way to cure AIDS before it was too late?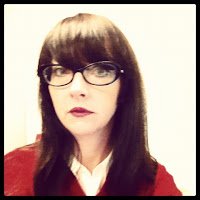 **
In 1995, after graduating college, a friend of a friend helped me land a job at a state-run public health clinic.  Trying to figure out how I was ever going to combine my interests in medicine with the social/behavioral sciences and find a job that contained adventure, a chance to hear other people's  stories and most importantly, didn't involved sitting behind a desk for 8 hours…this job, although gritty and unglamorous and sometimes downright dangerous, seemed perfect for me.  My actual job was to go out into the community and locate people who had been exposed to a variety of communicable diseases and bring them back into the clinic for testing and treatment.  And while I could write a novel about those experiences it this next one that has kept me working in this field for the last decade and a half.

When I proudly walked in to work one morning and announced to my co-workers that I had been matched up with an "AIDS Buddy" that I was meeting for the first time after work, I didn't expect the lukewarm and rather forced enthusiasm that came from everyone.  Comments like "why wouldn't you want to leave this life on your desk at 5:00 and go home and pretend it doesn't exist?" coming from my boss was quite shocking and a bit demoralizing.  Seriously?!?  We were public health professionals; I couldn't believe that these people didn't want to do it.  How could you leave an incurable epidemic on your desk at 5:00 and come back to it in the morning?  How could you turn your back on someone that everyone else already had?  It was 1995.  The fight against HIV/AIDS was still young.  Sitting on that hospital bed while talking about hamburgers there were literally less than a handful of available treatment options, none of which were going to do any good for my buddy.  And my boss and coworkers wanted to go home at night and forget it existed until 9:00 the next morning?

Undeterred, I rang Chase's doorbell that evening, waiting nervously to meet my AIDS buddy.  Panicky, in part, because I had made about ten wrong turns on my way to his house but mainly because the volunteer coordinator had made an exception to his "they have to have a prognosis of at least three months" rule to match the two of together.  Together because there was "something" about me and "something" about Chase.  Something indescribable and against all of the rules and something that flew in the face of everything that made sense on paper… yet he wanted the two of us to meet because he thought that we each had something to offer the other.

Shortly after our conversation about hamburgers, my dear friend Chase passed away.  Not before dozens of visits and hundreds of stories and laughs and tears and promises to share holiday meals with his family (that following Thanksgiving was still the best I ever had).  Not before I realized that even if my entire workplace tried to dissuade me from doing something I should try it anyway.  And not before I got to hold his hand and whisper to him that he had fought the good fight and if he was tired and wanted to go, his family said it was okay for him to let go.  Chase taught me that it was okay to talk about subjects that others shied away from, like drug use and racism.  I taught him that not every white girl from the suburbs went to college to land a banker-husband.  We taught each other that it was okay to be scared and admit when you didn't know what to do and that polar opposites sometimes make the best of friends.  To this day – almost 15 years to the day that my friend died – I still think of the personal and professional lessons that my friendship with Chase taught me.  Including that it's okay to indulge in a really good hamburger every once in a while.

This post is part of our World AIDS Day blog series celebrating the Philadelphia-area HIV/AIDS community.  To share your own story, please submit an original post to HIVPhillyWebmaster@gmail.com or fill out an interview form.