OHP Training Series
by Sofia Moletteri
Sept. 14, 2020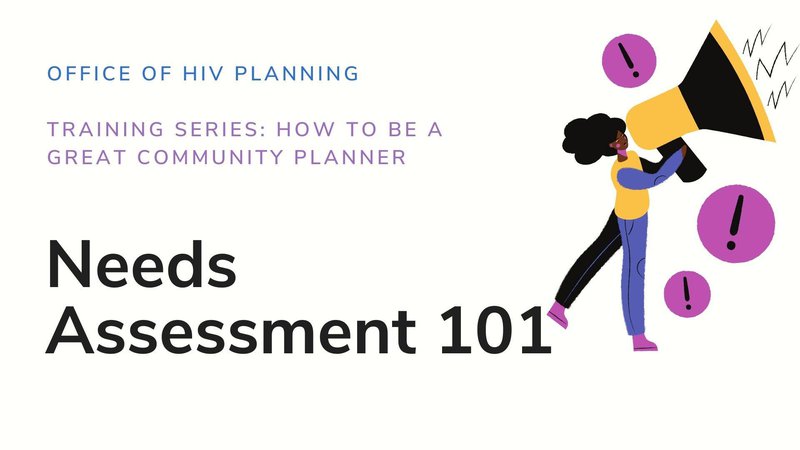 On September 25th from 12:00 - 1:30 p.m., OHP will host its second training video of the series to help new Planning Council members and interested community members to participate meaningfully in the work of the Philadelphia HIV Integrated Planning Council.

This workshop, Needs Assessment 101, will focus on the needs assessment process and how the Council collects and uses data about community needs to make data-based decisions. There will be time for questions and discussion.

You must register to join the workshop: https://us02web.zoom.us/meeting/register/tZcscu6hqDgtE9a3NLYKfZEoeKAW8WFmpFMF
--
The first training, Understanding the Planning Cycle, was held on September 11th and focused on the annual planning cycle of the Council and its roles/responsibilities. If you missed the training, you can find the video by clicking here! Clicking this link will redirect you to the OHP Trainings page where you can find the video under the "fall trainings" section.